<![if !IE]> <![endif]>
COLORTAP s.r.l.
Viale Enrico Mattei 23
25080 MAZZANO (BS)
Italy
+39 0302591261

+39 030 2592485

List of product entries
This exhibitor shows the following products and commodity groups:

Product emphasis
Garden Equipment & Sheds - Greenhouses and equipment
Garden furniture

Target and sales markets
Colombia
East Africa
North Africa
Northern Europe
Others Eastern Europe
Russia
South Africa
Southern Europe
Turkey
West Africa
Western Europe

Company & products
Company
Company profile
Company portrait
COLORTAP, a dynamic and innovative firm with more than 40-year tradition in constant research, sophisticated technology and strict quality control, introduces AQUAJET e AQUAPOINT the first and only complete ranges of garden products made of brass and metal rather than plastic.
Unlike the vast number of plastic items on the market, COLORTAP's brass products have a very long lifecycle, they are robust and highly reliable and they can always be recycled. Thanks to skills and know-how acquired over the years, COLORTAP's can design and make products to the customer's exact specifications.
Products
AQUAPOINT - Outdoor water outlet posts
COLOR TAPS - Garden faucets
EXPRESS - Brass Connectors
Brass Quick Connectors
Garden Spray Guns
Brass Manifolds
Trademark
AQUAJET BY COLORTAP
---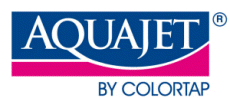 AQUAJET BY COLORTAP
---
AQUAPOINT BY COLORTAP