<![if !IE]> <![endif]>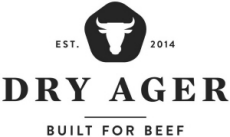 Landig + Lava GmbH & Co. KG
Mackstr. 90
88348 Bad Saulgau
Germany
The Original - for professional Dry Aging solutions.
Company portrait
DRY AGER®
Dry Aging solutions from the No.1
We are looking for resellers worldwide!

The Original, Made in Germany - for professional dry aging in perfection.

Dry Aging Cabinets, Walk-in Dry Aging Chambers and Aging Production Units for residential and commercial customers.

Timeless, modern design on the outside - high-precision, sophisticated technology on the inside. Craftsmanship meets high-tech. Produce dry-aged meat, poultry, fish, sausage, ham and cheese as easily as never before thanks to the new SmartAging® technology. From food to super delicacy at the touch of a button.

Worldwide, DRY AGER® is the leading brand in the field of professional Dry Aging Cabinets, with a service and sales network in more than 50 countries.
The Landig Group (owner of the DRY AGER brand) has more than 40 years of experience in meat processing, meat curing and refrigeration technology.

Manufactured quality at an excellent price-performance ratio, with production in Germany.

The intelligent Dry Aging software of the SmartAging® technology has been developed to respond perfectly to the characteristics of the individual foodstuffs, meat cuts or sausage and ham products.

In combination with "The Dry Aging Bible", DRY AGER offers an innovative overall concept.

Attractive design (multiple awards), very quiet, can be integrated, UVC disinfection, activated charcoal filter, LED salt systems, function without water connection or water tank, metal-steamed tinted pane, LED interior lighting, height-adjustable hanging options.

Another unique feature is the very low drying loss in the DRY AGER Dry Aging cabinet for fresh meat on the bone:
Beef: After 4 weeks only approx. 7-8 % | After 6 weeks only approx. 12 %.
Pork: After 3 weeks only approx. 9-10 %.

More details:
https://www.dry-ager.com or https://www.instagram.com/dryager


Products
Product groups
Brand
Press realeses
Product emphasis
Target and sales markets