<![if !IE]> <![endif]>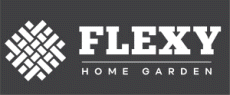 Tekplas Plastik A.S.
Incesu Süksün Mah. Sedef Bulvari 23
38560 Kayseri
Turkey
+90 5060684299

+90 352 3213038

List of product entries
This exhibitor shows the following products and commodity groups:

Product emphasis
Garden furniture

Target and sales markets
Australia
Canada
Colombia
East Africa
India
Mexico
Middle East
New Zealand
North Africa
Northern Europe
Others Central America
Others Eastern Europe
Others Oceania
Others South America
Russia
South Africa
Southern Europe
Turkey
USA
West Africa
Western Europe

Company & products
Company
Company profile
Company portrait
Tekplas Ltd.Şti. the founder of the Flexy Home Garden brand started it's commercial activities in 1986 in the marketing and foreign trade sector. It started its activity in the field of garden furniture in Algeria in 1999 and continues its activity with the production of garden furniture at its facilities in the organized industrial zone of Kayseri from 2003 and in Morocco since 2014. Flexy Home Garden is one of eight companies in the sector of production of outdoor furniture within Tekplas Ltd. Şti.
Flexy Home Garden with production facilities in Kayseri, Algeria and Morocco, with a total area of ​​36,000 m2 and a staff of 1150 people, with equipment suitable for modern technology, it has operated in accordance with general quality standards since its foundation, and spreads its success abroad, creating many innovations every year in the sector of outdoor and indoor furniture.
Products
LAGODYA RATTAN CORNER SET
ROLEX RATTAN SOFA SET
LORD RATTAN SOFA SET
ARES RATTAN SWING
EYFEL RATTAN SOFA SET
Trademark
FLEXY HOME GARDEN
---
Flexy Home Garden
---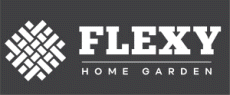 Flexy Home Garden