<![if !IE]> <![endif]>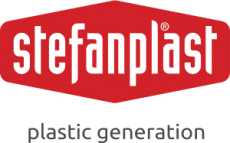 STEFANPLAST SPA
Via Piazza Villaganzerla 47
36020 VILLAGANZERLA (VI)
Italy
+39 0444639011

+39 0444 638315

List of product entries
This exhibitor shows the following products and commodity groups:

Product emphasis
Garden Equipment & Sheds - Garden equipment

Company & products
Company
Company profile
Company portrait
About us

Stefanplast is a company with almost 60 years of history. Stefanplast was set up in 1964. Now with a workforce of 215, Stefanplast is one of Italy's leading manufacturers of plastic articles for the domestic and gardening sectors. Stefanplast has also recently introduced the Peter Pet range of items for household pets. Time has certainly allowed us to build up a comprehensive knowledge of the amazing material we use: plastic. Beyond and against the times, we have always kept the challenge of continuous renovation alive, a tenacious ability to look ahead to the future, imagining and inventing new shapes, different products, interpreting and preempting the needs of our customers. We export the "100% Made in Italy" Stefanplast quality in over 70 countries worldwide. In terms of ideas and innovation, Stefanplast has always been the symbol of contemporary styling.

 Every day we are committed to improving our production standards and our efficiency, and to making long-lasting and superior quality items. But what is distinguishing is the quality of our ideas, in a continuous and widespread development that involves every aspect of company life: from design to production, from service to after sales care, from logistics to marketing, from dealer support to deliveries, every day and to all regions of the world.

Sustainability

Stefanplast's ecological approach is global and comes into every stage of the design and production chain. We use long-lasting materials that can be disposed of in every single part at the end of the product's life cycle. Our packaging is recycled and can be further recycled. We recover over 30% of the waste materials, both post-production and after use. We save energy and reduce CO2 emissions by means of photovoltaic panels, we take advantage of natural light and use injection moulding machinery with low energy consumption, combined with optimised logistics to cut down external and internal goods handling.
Products
GAIA Pots and Flower Boxes - Opera Collection
Trademark
Stefanplast Spa
---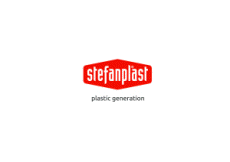 STEFANPLAST SPA